Born with a natural eye for style and an intuitive fashion sense, Veronica has been paving her way in the industry for over ten years. Her ability to effortlessly mix classics with on trend unique pieces has made her a favorite with clients. She brings sophistication with a sense of youthfulness to her fashion styling. Passionately creative with a strong work ethic, Veronica dove into the business immediately after graduating with a degree in Fashion Merchandising from Florida State University. Her professional accomplishments include styling for internationally recognizable brands, such as Converse, Coca Cola, and Target. Veronica has had the privilege of working with famed photographer Bruce Weber and legendary sports photographer Walter Iooss. She has worked on variety of shoots from high-fashion editorials to big budget advertising campaigns, catalogs, commercials, fashion shows, and film. Veronica is well respected in the industry for her professionalism, attention to detail, and ability to always think outside the box.
Veronica has worked with the following photographers:
Ben Watts, Bruce Weber, Russell James, Jason Nocito, Christian Anwander, Kenneth Cappello, Fabio Chizzola, Fredric Pinet, Walter Iooss, Jonty Davies, Erez Sabag, Grace Huang, Gary Land, Roger Neve, Chris Hornbecker, Troy House, Danny Cardozo, Don Diaz, James Meakin, Beth Studenberg, Isabel Watson, Romain Laurent, Steven White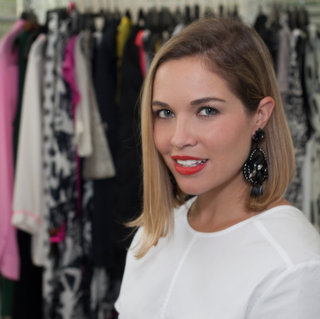 Veronica has styled for the following clients:
Hugo Boss
Lilly Pulitzer
E! Entertainment Television
Converse
Target
Cosmopolitan Magazine
Fashion Gone Rogue
Kid Box
Avon
Yanbal
Nike
Reebok
Finishline
New Balance
Lipsy London UK
Dorothy Perkins UK
JD
Sports
UK
Next Directory
Colgate
Venus
Dick's Sporting Goods
Coca Cola
Sprite
Westin Hotels
Hilton Hotels
Gatorade
Santa Margarita Wines
Parent's Magazine
Hershey's
AT&T
Cotton Inc.
Justice
HSBC
Champion
Creem Magazine
The Knot
Hanes
Rockport
Dillard's
Urban Kids
NY
Moves
Limite